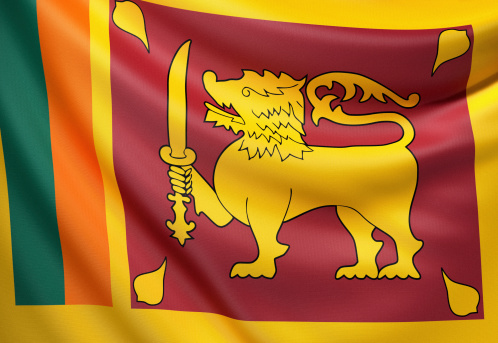 Do you know about the latest news swirling around about the situation in Sri Lanka? Well, I'm sure we all know the crisis Sri Lanka is currently facing now, the country is in major debt, thus, making the president of the country to flee out of the country. President Gotabaya Rajapaksa of Sri Lanka fled to the Maldives on Wednesday, just hours before he was supposed to step down. The country has been declared in an emergency by Prime Minister Ranil Wickremesinghe. You can also check out on Teh Talk about the latest world news.
As questions about the country's future swirl, Sri Lanka's president has fled to Singapore before emailing his resignation.
According to a high-ranking security source in Colombo, embattled President Gotabaya Rajapaksa arrived in Singapore on a flight from the Maldives on Thursday. He had been in the Maldives for just over 24 hours after fleeing Sri Lanka's commercial capital on Wednesday, the same day he was supposed to resign following massive protests against his rule over the weekend.
Singapore confirmed that Rajapaksa arrived and was allowed to enter the country on a "private visit," but that he did not seek or receive asylum.
According to the speaker's office, Rajapaksa then tendered his resignation in an email to parliamentary speaker Mahinda Yapa Abeywardena, though the office cautioned that "we cannot accept such an email at face value."
Where Is The President?
Rajapaksa was expected to step down on Wednesday, paving the way for new leadership. Instead, he and his wife boarded a military plane early Wednesday morning and flew from Colombo to the Maldives.
According to a high-ranking security official, the plane was denied permission to land in the Maldives until former Maldivian President Mohamed Nasheed – now speaker of the Maldivian Parliament – intervened. Nasheed's spokesperson did not confirm or deny the intervention.
The Maldives and Sri Lanka are neighbours; Male, the Maldivian capital, is only a 90-minute flight from Colombo. And Nasheed and the Rajapaksas have a history of working together. During anti-government protests in the Maldives in 2012, Nasheed and his wife sought political asylum in Sri Lanka, which was then led by former President Mahinda Rajapaksa, the current president's brother.
Although the Maldivian government has not confirmed Rajapaksa's presence in the country, Sri Lankans living in the Maldives took to the streets of Male on Wednesday to protest his reported arrival.
According to a senior military source familiar with the situation, Rajapaksa left the Maldives on Thursday for the Southeast Asian city-state of Singapore. According to the source, the president took a "Saudi flight." CNN believes the source was referring to Saudia flight 788, which took off from Male at 11:30 a.m. Thursday local time. Saudia is the country's flag carrier. CNN attempted to contact Saudi but received no response.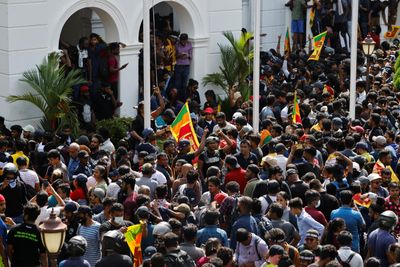 Later that day, Rajapaksa arrived in Singapore, and the Foreign Ministry issued a statement saying, "It is confirmed that Mr. Rajapaksa has been allowed entry into Singapore on a private visit." He has not applied for asylum and has not been granted any. In general, Singapore does not grant asylum requests.
The office of Sri Lanka's parliamentary speaker, Abeywardena, confirmed to CNN Thursday that he had received an email containing Rajapaksa's resignation, but added that the "legality of it needs to be determined." "It has been shared with the appropriate authorities for verification," the office stated. "We hope to make a statement about it tomorrow [Friday] morning once we have official confirmation and it has been legally verified."
Abeywardena's office added that a paper copy of the letter is expected, but that it will take longer because it will be sent from Singapore.
According to the country's constitution, Rajapaksa's resignation would not be considered official until the speaker received a letter of resignation.
After the resumption of parliament on July 16, a new president was to be elected on July 20 but that timeline is now on hold.
Rajapaksa's departure marks a watershed moment for the island nation, which his family ruled with an iron fist for much of the previous two decades before losing the trust of its once adoring citizens.
What Is Going On With The Protest?
After several days of escalating protests, Colombo appeared calm on Thursday, with a curfew declared from noon to 5 a.m. on Friday. Protesters set fire to Wickremesinghe's private residence in an affluent neighbourhood and swam in Rajapaksa's private pool last weekend, making for one of the most dramatic demonstrations yet. Following a standoff with armed police, hundreds of protesters stormed the prime minister's office compound in Colombo on Wednesday. Protesters also stormed the offices of Sri Lanka Rupavahini, the state broadcaster.
Protesters thronged the prime minister's office, waving the Sri Lankan flag and singing. Some poured out onto balconies and flung open windows, raising their fists at the assembled crowd. To disperse the crowds, police used tear gas and water cannons.
The Five Points Explaining The Crisis In Sri Lanka
Months of protests have erupted on the island nation in response to rising food and fuel prices. Sri Lanka's foreign reserves have nearly depleted, leaving it unable to purchase food and essential goods from other countries.
According to government data, the cost of everyday goods has risen dramatically, with inflation exceeding 50%. Long power outages and a lack of medicines have pushed the health-care system to the brink of collapse.
Following Rajapaksa's departure, there has been no official statement from Sri Lankan authorities. His younger brother Basil, a former finance minister, has also fled, according to the BBC. His two other brothers, Mahinda and Chamal, are unaccounted for.
Sri Lanka has fallen into an economic crisis as a result of mismanagement by successive governments. The 2019 serial bomb blasts in Colombo had a significant impact on the country's tourism sector, which is one of the most important revenue generators for the economy. The Covid pandemic aggravated matters.
Sri Lanka has fallen into an economic crisis as a result of mismanagement by successive governments. The 2019 serial bomb blasts in Colombo had a significant impact on the country's tourism sector, which is one of the most important revenue generators for the economy. The Covid pandemic aggravated matters.